DA Printers was started by David Allen in 1967, operating from a basement along The Delce in Rochester. The company quickly grew and moved into larger premises on the corner of King Street and Cazeneuve Street in the centre of Rochester. From here the company grew to offer hot metal typesetting and graphic design,  letterpress and lithographic printing and finishing.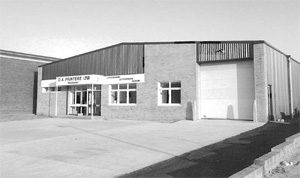 By 1980 the company had outgrown this three story building and the current site was purchased from Rochester-Upon-Medway Council on the Rochester Airport Industrial Estate. Perfectly located with access to the main Kent motorways and the airport, the building was custom designed giving space for future growth and allowing customers ample free parking.
Continued investment in equipment and technology has ensured we are always able to offer the very best service to our customers. In the late 80's we purchased our very first Heidelberg pack-to-pack continuous press which enabled us to design and produce continuous forms in house, supplying both end users and trade customers throughout the UK. This resulted in a huge increase in demand so in the early 90's we commissioned and purchased a British built Morgan web continuous printing press. With the addition of high speed sheets we were also able to produce NCR sets, pads and books faster and much cheaper than our competitors, wining contracts from merchant banks and national charities.
The new millennium saw huge leaps in technology, with the introduction of digital printing equipment.
In 2004 we invested in our first production digital press. Before long the demand for this type of printing meant a second press was required and our old redundant dark-room was turned into a dedicated digital studio offering the latest design software, digital and wide format printing and the very latest 'chemistry free' computer to plate system.
A visit to the IPEX printing exhibition in 2010 saw yet more investment in the latest technology:-
We purchased a brand new 5 colour lithographic printing press. This machine is equipped with CIP3 controls which takes data from our pre-press system setting the ink duct profile to achieve correct colour strength in the minimum time with the minimum amount of waste. The onboard colour density scanner ensures colour is constant throughout the run.
All this means that work can be produced quicker and therefore cheaper.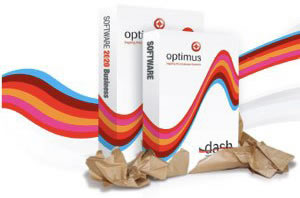 Optimus Dash is the latest award winning Management Information system, which enables us to further reduce the time taken to produce estimates and the associated production documents, again making further savings.
We continue to receive support from many local customers, many of which are family businesses and value the service they receive farom us. We are suppliers to Medway and several Local Councils and are proud to have the support of local councillors and our MP. We will continue to move with the times to ensure we can maintain our high quality of printing and service whilst never losing sight of our goal – to produce a high quality design and print service, quickly and competitively.